Whether it is basketball or badminton, all sports are meant to challenge us. We seek to develop skills and strengths that we will test against rival teams or opponents. It's a process that builds character in every athlete.
At Cutting Edge Sports Flooring, we believe in the power of sports and that facilities make a difference for individuals and teams. In the case of a basketball floor, athletes interact with its surface more than any other athletic equipment. Gym flooring is literally the foundation of every practice and competition. Good gym floors are essential, but great gym floors are a competitive edge.
Cutting Edge Sports Flooring provides the best gym floors in Michigan by partnering with top flooring manufacturers like Tarkett Sports. With surfaces like Omnisports for versatility, Dropzone for strength and ClutchCourt for proven tradition, we have industry-leading floors to meet any facility goal.
Our objective goes beyond just providing a gym floor. Cutting Edge Sports Flooring offers guidance and service to help realize your project. Contact us at the link below or call 616.808.0292 to give your team a competitive edge in flooring.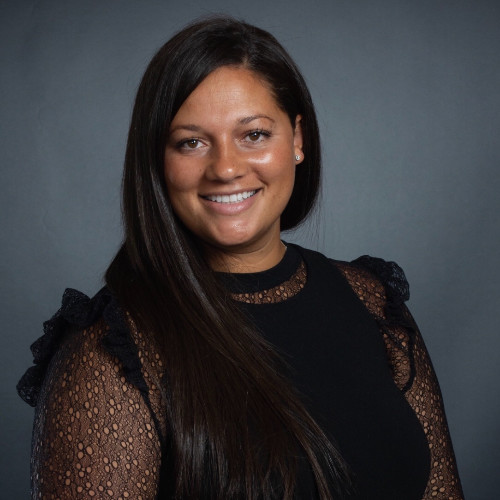 Laura Piebenga
Director of Sales and Marketing
With over 3 years of disaster restoration experience, Laura knows the importance of prompt customer service and attentiveness. She also has over 3 years of experience in facilities supplies.
"I know how to maintain your sports floors and what will be important to the custodial staff, athletic director and coaches for maintaining the longevity of a gym floor."
Laura's focus is building strong relationships to ensure top-notch quality and dedication to each sports flooring installation.