The Sports Standard
Are you confused about the differences between sports floors? Luckily, there's an ASTM for that. ASTM F2772 outlines sports performance properties like force reduction, surface friction, ball rebound, and vertical deformation.
The four properties measured in ASTM F2772 contribute to safety and comfort as well as gameplay. Make sure all requirements are met to keep athletes healthy and performing at the highest level.
For more information about ASTM F2772, download a brochure at tarkettsportsindoor.com.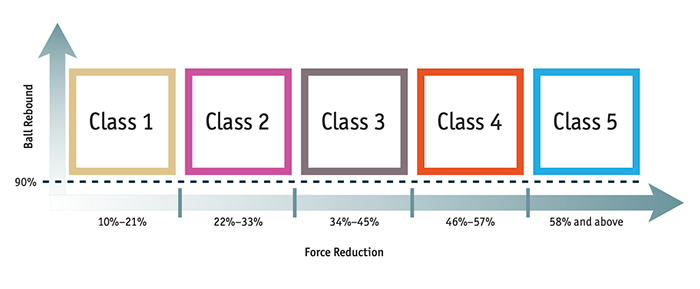 Compare different gym floors according to force reduction, which is measure in 5 categories. Higher force reduction classes mean more comfort underfoot to fight fatigue and injuries.