All About Wear Layers
ASTM standards are invaluable to architects and consumers who want to make decisions objectively. Imagine if each building materials manufacturer could invent its own definition of important metrics to its benefit. In some cases, this has been known to happen. For example, ASTM 1303 defines what constitutes a wear layer for resilient flooring, but some manufacturers have used a "custom" definition to appear more substantial. To make good purchasing or specification decisions, use defined industry standards like ASTM F1303 to compare flooring objectively.
Visit tarkettsportsindoor.com to read about wear layers and ASTM F1303 in detail.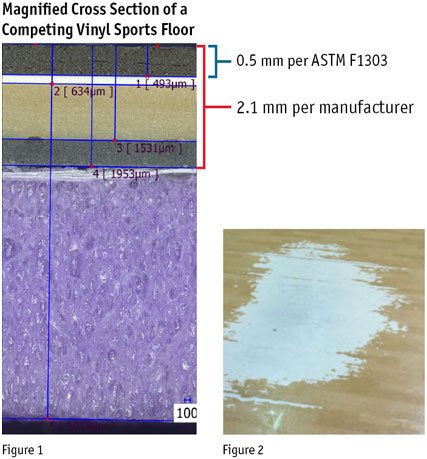 Figure 1 shows the ASTM 1303 definition of a wear layer compared to a manufacturer's definition.
Figure 2 shows a gym floor that has worn through the wear layer as defined in ASTM 1303, but not by the manufacturer's definition, making the warranty void for this type of damage.